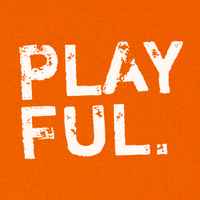 Playful 2012
25 Red Lion Square, London, United Kingdom · Friday, October 19, 2012 from 10:00 AM to 4:00 PM
Posted 1 year, 1 month ago
This is Playful's fifth year, and the loose theme is DIY - more punk, less spirit levels. Greg and Richard are ageing punks in the making, and have asked a wide range of the world's most advanced creative minds and mouths to give us their take, their stories, their aspirations, inspirations, ideas and insults.It's a conference for planners, spanners, designers, gamers, artists, makers,...
[read more]
Learn more:
playful2012.eventbrite.com?ref=plancast
add photo
add video
add slides
View
You're planning this!
Planning this, too?
Also check out
Save to calendar
Share elsewhere
Report an issue