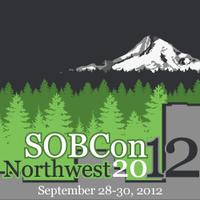 SOBCon NW 2012 - Starting Up Strategically
Urban Studio · Friday, September 28, 2012 at 8:00 AM - Sunday, September 30, 2012 at 12:00 PM
Posted 10 months, 2 weeks ago
Join us for SOBCon NW 2012 in Portland, one of the best learning forums for startups, small businesses and aspiring entrepreneurs in the US.   The SOBCon NW program is now out! It's one of our best lineups yet: 
http://www.sobevent.com/sobcon-nw/
(And welcome sponsors GoToMeeting, Dex One, and Vitamin T, and event partners Biznik, Vizify, Hively, Oregon Entrepreneurs Network, Oregon Angel...
[read more]
Learn more:
sobconnw2012.eventbrite.com?ref=plancast
add photo
add video
add slides
View
You're planning this!
Planning this, too?
Also check out
Save to calendar
Share elsewhere
Report an issue